2018:
Vague Research Studios was invited by Professor Maria Uden, researcher in gender & technology at Luleå University of Technology to take part in a workshop concerning intra-action vs. inter-action, experiments and posthuman theory.
Here is a short video by Stacey Kerr that presents the difference between interaction and intra-action.
2016:
Internet lecture by Karen Barad, Professor of Feminist Studies, Philosophy, and History of Consciousness at the University of California at Santa Cruz. Barad's Ph.D. is in theoretical particle physics and quantum field theory.  Barad is the author of Meeting the Universe Halfway: Quantum Physics and the Entanglement of Matter and Meaning (Duke University Press, 2007) and numerous articles in the fields of physics, philosophy, science studies, poststructuralist theory, and feminist theory. This i a documentation of her lecture at the Duke University.
2014:
Performance-Workshop as part of the PhD printer at the AHA festival at Chalmers, Architecture dep.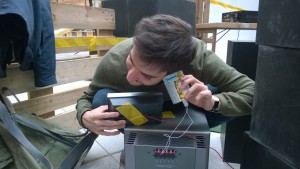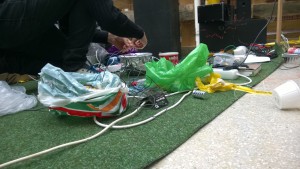 Workshop held at HDK, Gothenburg University in the MFA course in Social Design.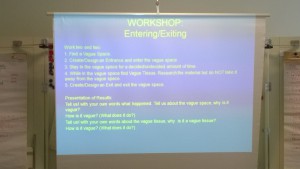 2013:
Workshop held at the Visual Art Teachers meeting "Performance/Teaching/Future" in Gothenburg.